Worried that you may have mold in your house or property but not completely sure? Is it even something you need to worry about? There are some ways to determine if you have a mold problem, but often times it's a hidden danger that needs to be professionally assessed. It can cause a myriad of health problems in people who live and work around it, ranging from allergic reactions (sneezing, sore eyes, nasal congestion) to more severe health issues. This is on top of the structural problems that mold can cause, which if allowed to spread, can result in extensive damage to your property. If you have any mold concerns at all in your personal or commercial property, then we recommend having MoldGone experts evaluate your property.



From start to finish, MoldGone thoroughly assesses and eradicates any mold issues in your home or building. With a customer-first attitude, we walk you through the entire process and make sure you understand the work we are doing. Not only do we evaluate and treat the mold, but we also use contractors to repair any demolition that may need to be done in order to fix the problem; this is something our competitors don't always offer!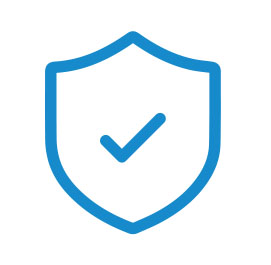 Licensed, bonded, and insured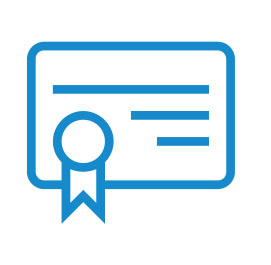 Highly trained and certificated employees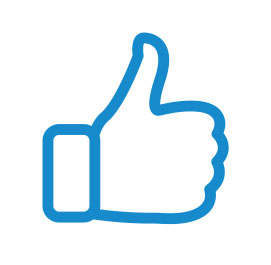 Thousands of happy customers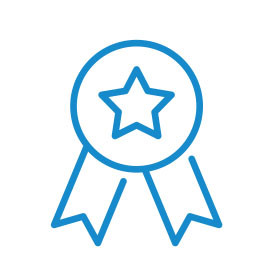 A+ rating from the Better Business Bureau, Angie's List Super Service Award, 5-star rating on Yelp


Need Help Getting Rid Of Mold?
Please fill the form below to get started




We ordered the complete inspection and it was great. The inspector showed up on time and was very thorough and knowledgeable. He was also extremely personable, well cultured, and easy to talk to and easy to understand, making the whole experience flawless. He moved like a pro, visibly inspecting the premises inside and outside and took multiple air samples methodologically. A small area of mold, outside of a window ledge, was missed but caught by our regular home inspector, but it was nothing major.
The mold inspection was still top notch. And the inspector was awesome. He took his time, gave helpful advice along the way, and he worked like a pro to email us results in due time. The results were easy to interpret, too. No fancy graphs or charts, just concise numeric data and simple text. It was worth the peace of mind. And it was money well spent on something that affects the health and well-being of the whole family
Baby L.
The representative arrived on time and was friendly, courteous and exhibited a professional demeanor. He inspected a bedroom to which my grandson seemed to be sensitive to (he is asthmatic). He determined that there did not appear to be a mold problem behind the walls. He took an air sample and returned a report via email within a week. The report displayed the type and volume of the various microorganisms found. Removal of carpet and padding, as well as some old speakers that showed some sign of mold, was recommended. I was most pleased with this entire process.
Sandra B.
Great, they were very quick and professional in scheduling the appointment, doing the air testing
and sending the results.
Patricia S.
The tech was very pleasant and explained everything he was looking for as he did it. He helped me understand what to look for and reassured me about some things that I thought were problem areas. He also helped me choose the correct service and didn't push me to purchase more than I needed. Overall, I was very happy.
Shaun B.
Excellent. The Chief Operating Officer was kind enough to come out. Even better, seeing that we did not need the service we thought we did, gave us great advice and guidance and did not try to rope us into costly services. This was a great business move and showed them to be very trustworthy. I would highly recommend you try them out - good ethics and nice people should be rewarded -- they deserve your business! Thanks MoldGone!
Damian N.
I have never worked with a more responsive, honest and knowledgable professional. After we emailed an appointment request, he immediately responded, came to our home the next morning during the one-hour window he gave us (in fact, he even emailed us that morning to give us an exact time during that one-hour window!) and he inspected our carpet. While he found some mold, he said that it did not rise to the level of being a health risk, so he said that remediation was not necessary although he gave us a proposal just in case we still wanted to go forward. He also recommended other things that could help us prevent mold in the future. He did not charge us a penny for the inspection and absolutely did not push remediation (in fact, he basically steered us away from spending the money!). His honesty and professionalism was just incredible, and we will certainly turn to him if/when we have any mold problems in the future. I can't recommend him enough.
Suzanne B.


Q: Can mold really make me sick? What are the symptoms?
A: Yes. Depending on the type of mold and the scope of the problem, you could deal with a mild illness or long term, detrimental effects. Mold exposure can cause allergic reactions like sneezing, sore/itchy eyes, nasal congestion, rashes, etc to more serious problems like headaches, memory loss, dizziness, trouble concentrating, and even hearing loss. It's really not worth the risk to have a mold in your home! You can read more about this on our blog. *hyperlink to article*
Q: Is there any way for me to treat the mold myself?
A: A mold issue can be like an iceberg – you might see a little bit of it, but there could be a much larger amount hidden from plain sight. There's a good chance that home remedies wouldn't eradicate the whole problem and it could come back or worsen. For this reason, it's always best to let a professional determine the full scope of the problem and fix it in entirety.
Q: How long does it take to fix a mold problem?
A: There is no simple answer for this! If you know for sure you have mold, we can usually come to your house/property within 2 business days and evaluate/estimate the repair. Some projects are simple while others can require substantial removal of affected areas to fully address the issue.
Q: Do you always have to remove something moldy or can it be fixed without demolition?
A: This is hard to answer without inspecting the problem area first. In theory, some problems can be fixed with surface treatments. Others need to be totally removed and reconstructed, not only to eradicate the mold itself, but to make sure it won't spread to nearby areas.
Q: How long does it take to fulfill an appointment request?
A: We always do our best to return a call within 1 business day and to fulfill your appointment within 2 business days.
Q: Can I send you pictures of my building instead of you coming to me for an evaluation and estimate?
A: Unfortunately, no. While photos may help determine the areas you definitely need checked, mold can be in many areas (even in the air) that are not clearly visible. For this reason, we need to personally inspect the area in order to provide an accurate evaluation and pricing estimate.
Q: Do I pay upfront or after all the services are complete?
A: Depends on the scope of the project. All work over $5,000 requires a minimum deposit before work begins.
Q: Do you offer weekend appointments?
A: Yes, we are available on Saturdays from 7am – 4pm.
Q: Do you recommend an independent third party mold analysis before beginning work?
A: If we don't find mold during a visual inspection then our team may collect samples and recommend sending them for independent third party analysis. Since there is an added cost for this service and it can take 3-5 additional business days, we may not recommend taking this step if mold is easily visible.