If you have a confirmed mold issue, you need to act quickly. Click here to learn more if you are not sure whether you have mold. Mold can be dangerous to your health. It also damages the area it grows on, the longer mold grows, the more damage it can cause. MoldGone's mold remediation service identifies and addresses mold issues. The process prevents the spread of mold by identifying the root cause, treating the affected areas and returning the property to its original state.

How is Mold Remediation Done?

After an in person consultation from a MoldGone Professional, a customized remediation protocol will be drafted. The mold remediation process consists of:


Our mold remediation specialists complete the process with your safety as their main concern. We ensure that remediation of your mold impacted property is done thoroughly and exceeds your expectations.



From start to finish, MoldGone thoroughly assesses and eradicates any mold issues in your home or building. With a customer-first attitude, we walk you through the entire process and make sure you understand the work we are doing and why. Not only do we evaluate and treat the mold, but we also offer full restoration and reconstruction services. MoldGone strives to provide healthy living solutions to all of our clients in the most cost effective manner possible.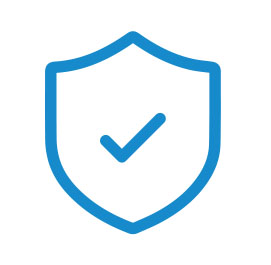 Licensed, bonded, and insured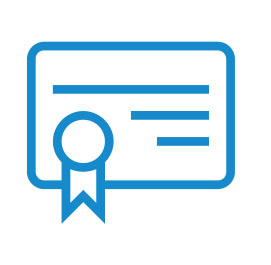 Highly trained and certificated employees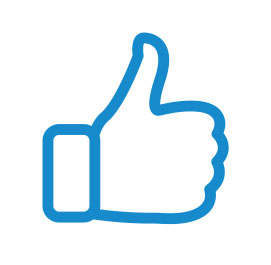 Thousands of happy customers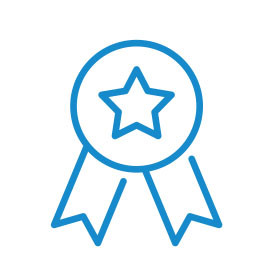 A+ rating from the Better Business Bureau, Angie's List Super Service Award, 5-star rating on Yelp


Need Help Getting Rid Of Mold?
Please fill the form below to get started




Moldgone did a great job back in Oct 2015. However I am writing this review to commend them for a follow up service they did for me just recently in April 2016. I am in the process of selling my house, and to my consternation I discovered I had lost the original results of their testing which were favorable. In addition it seemed that somehow I had deleted the original email they had sent me with the results as an attachment. ?In a panic I called them and they were able to search their own records and come up with a copy of the favorable mold testing results which they emailed to me. The whole process took only a day or two and as a result I can show prospective buyers that there is no mold problem with the residence. MY heartfelt thanks go to Mike and Jon for coming to the rescue here. I would use Moldgone again in the future.
Patrick D.
MoldGone was great and really responsive. In fact, he's still answering questions from me. We still need more work done at some point to put things back together, but removing all the moldy drywall and carpet from a plumbing leak went smoothly, and they didn't have to tear out quite as much as they initially thought so the final price was somewhat less than the estimate. There's one area of our house where we need to figure out how to prevent water coming in from outside before we complete the full remediation and reconstruction but so far things have gone smoothly. If you have a mold problem I would not hesitate to use this company.
Mark J.
If you have a mold issue, don't over-analyze it. Go with MoldGone. We worked with the owner, and were very pleased with the outcome. He presented himself very professionally, and used no high-pressure sales tactics. In fact, on his initial visit, he was describing how I could go about dealing with the issue myself, without paying MoldGone anything. MoldGone's crew came out to do a full surface cleaning and encapsulation of risky areas. They came out for several follow-ups when we asserted that the mold wasn't gone. Without any hesitation or additional cost, they came out on several occasions to do things such as temporarily setting up an air scrubber, identifying items that should be discarded, recommending follow-on remediation options, performing an ozone treatment, and taking air quality tests. With each visit, the inspector patiently answered questions. His passion for the subject - and his business - is evident. Oh, and I'd be remiss if I didn't mention that I got three quotes and MoldGone's was the lowest bid. Put your trust in MoldGone. He isn't perfect, but you won't be disappointed.
Michael S.
MoldGone came out to assess the problem and gave me an idea of what had to be done, followed by a written plan for remediation. The guys who came out to do the work were always on time, the were professional, thorough and pleasant. My basement no longer smells musty or moldy.
Susan M.
Technicians arrived on time and after another quick look around, immediately got to work. The job was finished in a few hours. The replaced drywall looked great, the work area was cleaned and everything that needed to be moved was stacked neatly. I was shown pictures of the various stages and was assured that the mold had not spread beyond the visible patches. Couldn't have asked for a better experience.
Jay R.



Q: Can mold really make me sick? What are the symptoms?
A: Yes. Depending on the type of mold and the scope of the problem, you could deal with a mild illness or long term, detrimental effects. Mold exposure can cause allergic reactions like sneezing, sore/itchy eyes, nasal congestion, rashes, etc to more serious problems like headaches, memory loss, dizziness, trouble concentrating, and even hearing loss. It's really not worth the risk to have a mold in your home! You can read more about this on our blog. *hyperlink to article*
Q: Is there any way for me to treat the mold myself?
A: A mold issue can be like an iceberg – you might see a little bit of it, but there could be a much larger amount hidden from plain sight. There's a good chance that home remedies wouldn't eradicate the whole problem and it could come back or worsen. For this reason, it's always best to let a professional determine the full scope of the problem and fix it in entirety.
Q: How long does it take to fix a mold problem?
A: There is no simple answer for this! If you know for sure you have mold, we can usually come to your house/property within 2 business days and evaluate/estimate the repair. Some projects are simple while others can require substantial removal of affected areas to fully address the issue.
Q: Do you always have to remove something moldy or can it be fixed without demolition?
A: This is hard to answer without inspecting the problem area first. In theory, some problems can be fixed with surface treatments. Others need to be totally removed and reconstructed, not only to eradicate the mold itself, but to make sure it won't spread to nearby areas.
Q: How long does it take to fulfill an appointment request?
A: We always do our best to return a call within 1 business day and to fulfill your appointment within 2 business days.
Q: Can I send you pictures of my building instead of you coming to me for an evaluation and estimate?
A: Unfortunately, no. While photos may help determine the areas you definitely need checked, mold can be in many areas (even in the air) that are not clearly visible. For this reason, we need to personally inspect the area in order to provide an accurate evaluation and pricing estimate.
Q: Do I pay upfront or after all the services are complete?
A: Depends on the scope of the project. All work over $5,000 requires a minimum deposit before work begins.
Q: Do you offer weekend appointments?
A: Yes, we are available on Saturdays from 7am – 4pm.
Q: Do you recommend an independent third party mold analysis before beginning work?
A: If we don't find mold during a visual inspection then our team may collect samples and recommend sending them for independent third party analysis. Since there is an added cost for this service and it can take 3-5 additional business days, we may not recommend taking this step if mold is easily visible.